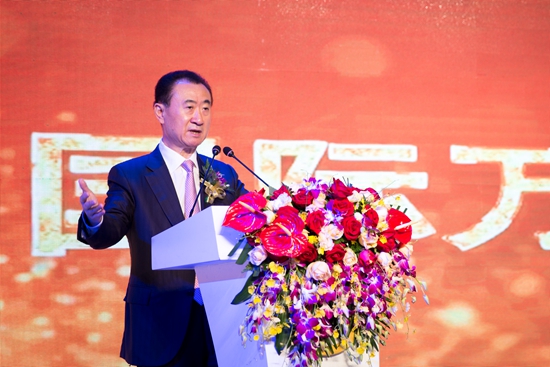 Wanda Group Chairman Wang Jianlin makes a speech at the signing ceremony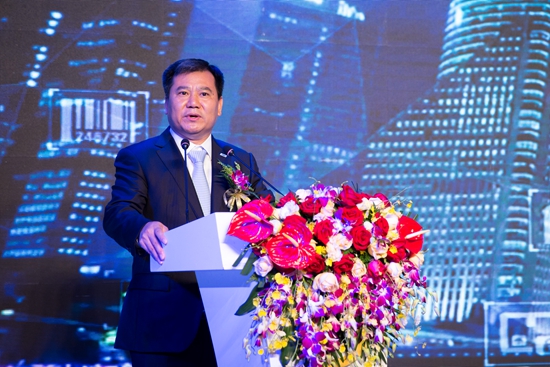 Suning Commerce Group Chairman Zhang Jindong makes a speech at the signing ceremony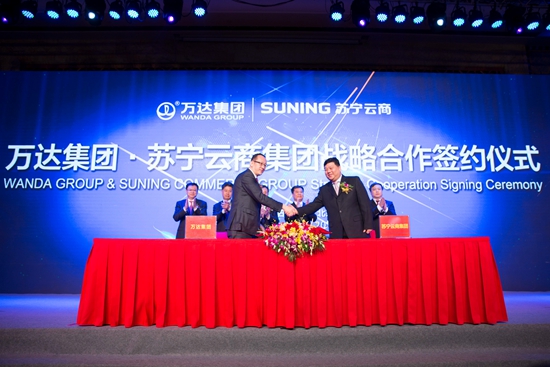 Representatives from both sides sign the contract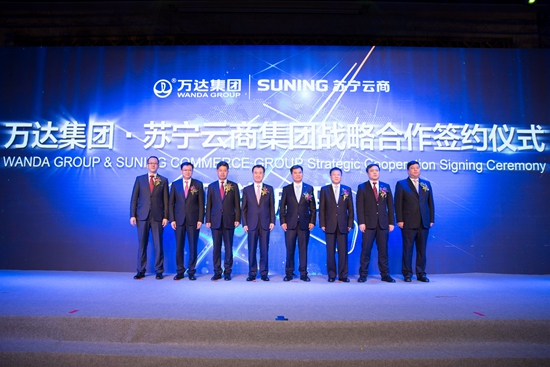 Representatives from both sides take a group photo after the signing ceremony
Dalian Wanda Commercial Properties Co., Ltd (Wanda Commercial) and Suning Commerce Group Co., Ltd (Suning Commerce) signed a Joint Development Agreement in Beijing on August 31, bringing together two of China's largest commercial giants. Under the agreement, Suning Commerce will open stores at Wanda Plaza properties and deepen cooperation with Wanda E-commerce.
According to the agreement between the two parties, Suning will run its branded stores at Wanda Plaza properties that have opened or are about to open. There are 40 projects among the first batch of their cooperation. From 2016, more cooperation will be rolled out according to the development of Wanda Plazas and Suning's needs.
Wanda Commercial is the world's largest real estate developer and it operates Wanda Plaza, China's largest offline commercial platform. By 2015, Wanda Commercial will have opened 135 Wanda Plaza projects across China with a combined annual foot traffic of 2 billion, and the Company is expected to reach 500 Plazas and 10 billion annual customers by 2020. Suning Commerce is China's largest retail business enterprise with more than 1,600 physical stores, boasting an online retail unit that ranks among the top three B2C operators in the country. Based on its advantages in online and offline operations, Suning is an industry leader in the O2O business model and offers an array of products, including home appliances, 3C (Computer, Communication and Consumer electronics), maternal goods, general merchandise, household necessities and apparel.
The partnership is of great significance to both parties as it...