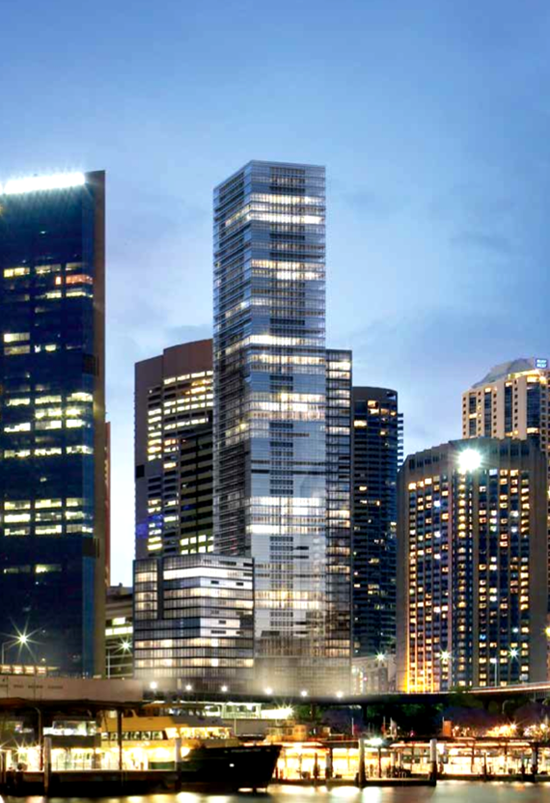 Wanda Group ("Wanda") officially announced it had acquired the 1 Alfred Street and Fairfax House building's in Sydney, Australia. Wanda plans to invest approximately $1 billion to develop a mixed-use landmark project.
This is the company's second investment after its Jewel project in the Gold Coast. No.1 Sydney is set in the heart of the Circular Quay precinct of Sydney's Central Business District, offering spectacular views across the beautiful Sydney Harbour, the famed Opera House, Harbour Bridge and other breathtaking attractions.
The project is referred to as No1 Sydney due to its prime central location in close vicinity to first-class hotels, premium grade offices and financial institutions. The project has a GFA of 85,000 square meters will include a luxury five-star Wanda Vista hotel, as well as residential and commercial functions. The hotel component will have a GFA of 20,000 sq.m and feature 160 guest rooms. The development will comprise a main tower with a height of 185 square meters, which is poised to become one of the city's main landmarks upon its completion. In the last two years, the company has sped up its overseas expansion by announcing Wanda Vista hotel projects in key international gateway cities such as London, Madrid, Chicago, Los Angeles, Gold Coast and Sydney. This growth is gradually positioning Wanda hotels as an emerging global player in the five-star hotel arena.