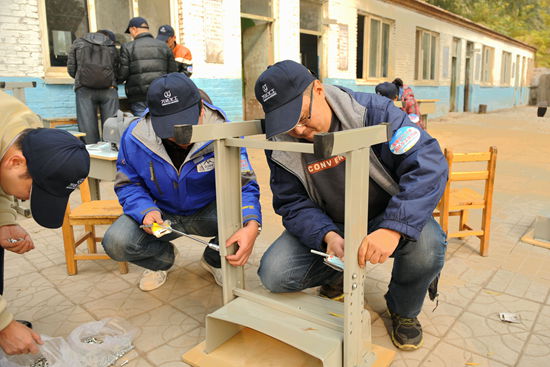 Volunteers assemble school desks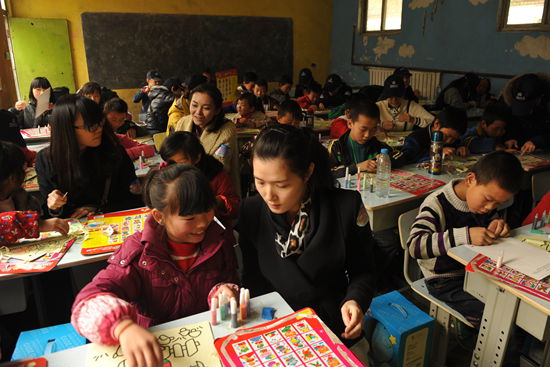 Volunteers teach children sand painting
Over 150 employees from Wanda's Beijing headquarters joined together to donate 600 school desks to Hongqi Primary School of Heiqiao Village in suburban Beijing on November 2.
It is a primary school that mainly houses children of migrant workers from Sichuan, Henan, Hebei, Anhui and Inner Mongolia. Students at this school face a crude teaching environment and severely lack resources.
This is the third time Wanda volunteers have visited this school and they were glad to see the smiles on the children's faces that greeted their arrival.
Wanda volunteers previously visited this school in 2012 and early 2013 to donate books, re-paint walls and repair windows and donate new blackboards. Upon seeing footage from these events, Wanda Group Chairman Wang Jianlin noticed the poor state of the children's desks and immediately arranged for this activity.
"We have known Wanda Volunteer for a long time, since they started coming to our school last year to donate stationary and books. The clean white exterior walls of the classrooms were painted by Wanda Volunteers as well. They are offering sincere help to the children at this school," said the school's Principal.