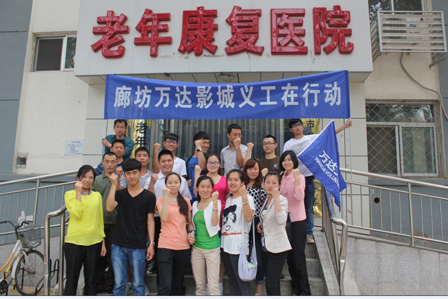 Staff from Langfang Wanda Cinema and Changcheng Website visited the Yikang Nursing Home in Langfang, Hebei Province on May 22.
During the four-hour visit, they talked with the elderly people, helped to clean up the rooms, sang old songs and performed aerobics.
The visit to the nursing home is one of Wanda's endeavors to fulfill its social responsibility. The group seeks to be a socially-responsible business, proactively assuming social responsibility. In the past 25 years, it has set a role model and a development trend for China's private enterprises.